Because we so often work with the film, television, and theater industries, many people think that if they're not opening a production on Broadway, they don't have any use for the kind of props and sculptures that we make here at Big Apple Props. However, we love to create magnificent custom sculptures for entrepreneurs and business owners who are looking for a unique way to stand out from the crowd.
Signs
Any business can make a two dimensional sign and hang it above their door. They may help people know where the entrance to your store or office is, but will they really get people excited about your brand? Probably not. Big Apple Props is changing the signage game with three dimensional signs that really pop.
Displays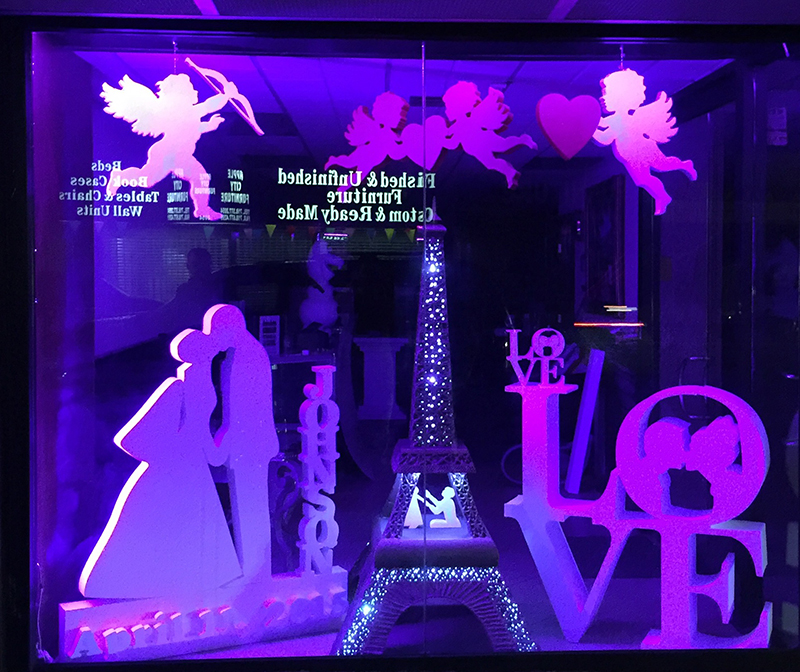 If you're a retailer who's lucky enough to have street-facing windows, you know that they represent prime advertising space that doesn't cost a thing to utilize. Some people just choose to paint their business name or logo on the windows, but with our custom designed displays you can create a 3-D masterpiece that will make people want to stop and investigate what you're selling. Our displays are also a great way to attract people to your booth at a trade show.
Foam Letters
Even if you don't want to create a full window display, our foam lettering is a great way to present your business name in an unforgettable fashion.
Contact Big Apple Props to learn more about how custom sculptures can grow your business!